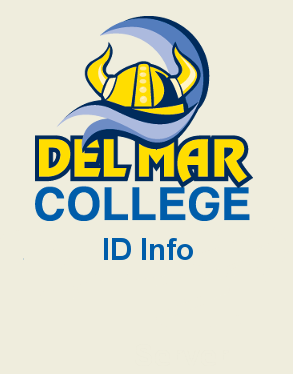 To access the WebDMC portal, the College has issued you a user ID based on your name, and a default password composed of the 2-digit month, 2-digit day and 2-digit year of your birthday. If you are taking Canvas online courses or Canvas enhanced courses, you will use the same user ID and default password for those, as well. Your user ID, default password, and new student email address will be displayed by using the secure form provided below. (Be sure and follow the example displayed when entering your "Date of Birth".) Please email "helpdesk@delmar.edu" or call the helpdesk (361) 698-2330 for assistance or questions.
Please note the default password will only be displayed during the initial login of this secure form. The password field will be blank after your first login.
The initial password will be good for 120 days, after that you will be required to change it in VikingKey, or you can do that immediately to access password recovery functionality.